Dragon APX Goggle Review
Forget your typical, cookie-cutter goggles, these beauties were specifically tested at 12,000 feet elevation just to make sure that they could handle whatever gnarly conditions you run into.  The shredders at Dragon actually created this testing shack in the mountains of Colorado just so they could have extreme and realistic testing conditions for all of their products.  The APX goggles were no different.  If the goggles worked in the worst of conditions on top of a mountain then they will work in your extreme condition.  Ask any expert and they'll tell you that your vision is essential to a good run; and not just your forward vision but your peripheral as well.  So Dragon listened and came up with their most sleek and flexible design yet.  Specifically formulated to match the shape of your eyes and face, the APX (advanced performance x) gives you the widest viewing space on the market and guarantees the rider their peak performance.
Features
Infinity Lens Technology: Less is more with this patent-pending sleek design by Dragon.  Specifically designed to allow the widest vision available to riders whether you are hitting the park or the slopes.  This eliminates the need for the bulky frame that so many companies are still passing off as state-of-the-art.  No, these goggles are something else entirely; the lightweight, minimal frame combines comfort and endless possibilities just right for the "shred-o-file" lifestyle.
Triple Layer Face Foam: After some rag dolling the worst is trying to get rid of the moisture on your face.  Problem solved.  This face foam's purpose in life is to keep your eyes dry and the lens clear thanks to the sealed thermal boundary.
Anti-Fog Inner Lens: Dragon's best anti-fog technology yet gives your inner lens the power to withstand any weather no matter how fast it changes.  Be assured that your vision will never be compromised.
Hypoallergenic Micro Fleece Lining: Let's face it; extreme weather conditions can bring out the worst in us, not to mention our skin.  The special micro fleece has been clinically proven to protect that sensitive skin around the eyes to keep from them from watering or becoming agitated during some sick pipes or rails.
Armored Frame Ventilation: Sound serious? It is, the armored ventilation battles everything except air trying to get in your face.  You'll feel like your face is naked with the amount of air that you'll be getting.
Dual Lens System: To make doubly sure that Dragon APX is the best on the market, they added a double lens system that not only protects but is insulated for better vision quality.
Uni-Directional Flow Vents: Like the armored ventilation, these directional flow vents are key to eliminating any sweat from within the goggles.
Max Peripheral Vision: Almost as good as eyes in the back of your head, this gives you a complete 180 of everything going on around you.
US Outdoor Store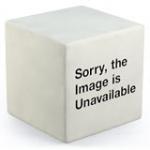 Dragon APXS Snow Goggle Knightrider/yelblue…
$154.00